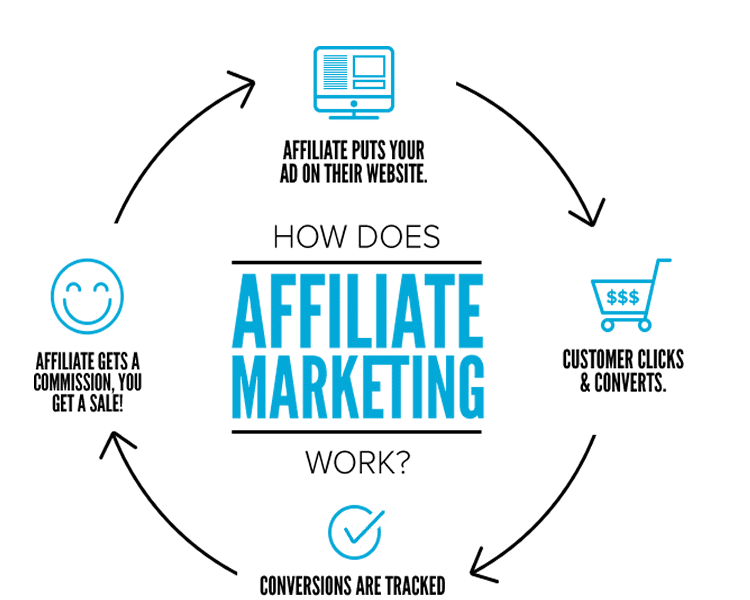 AFFILIATE MARKETING
Shellfield Technologies
Affiliate Marketing as defined by Wikipedia is a type of performance-based marketing in which a business rewards one or more affiliates for each visitor or customer brought by the affiliate's own marketing efforts. There are 3 major parties involved in an affiliate program: the merchant, the affiliate, and the customer.
The Merchant: Sometimes also known as the creator, the seller, the brand, the retailer, or the vendor.
The Affiliate: An affiliate attract and convince potential customers to buy the merchant's product.
The Consumer: The consumer or customer is the one who buys the merchant's product.
BEST AFFILIATE MARKETING COMPANY IN NIGERIA
Shellfieldtech offers premium Affiliate Marketing services in Nigeria that is focused on helping businesses succeed. We have the premier knowledge and experience to devise an effective affiliate marketing plan, tailored to your company's specific goals. Our affiliate marketing services takes all the stress and hard work out of integrating an affiliate program into your business, managing your affiliates, setting up links, arranging new promotions, managing your affiliate program platform, etc.
If you have a product or service and want more sales, you can offer promoters a financial incentive through an affiliate program. And that is why we are here – to help you integrate affiliate program into your business and have others promote your product or service, in exchange for a commission from the sales that they make.
OUR AFFILIATE MARKETING SERVICES
Shellfieldtech utilizes various strategies to ensure your business gets more customers, and some of the most common strategies we utilize during our affiliate marketing process include:
Business Assessment
Competitive Analysis
Product Pricing Analysis
Affiliate Program Integration
Affiliate Program User Guide
Content Creation
User Engagement
Technical Support
A/B Split Test
Report & Analysis
And Much More